He Ako Hiringa
At He Ako Hiringa our mission is to contribute to eliminating inequitable access to funded medicines. We want everyone to have a fair opportunity to receive the treatments that are best for them, so they can attain their full health potential.
To learn more about the drivers of medicine access equity read Achieving Medicine Access Equity in Aotearoa New Zealand: Towards a theory of change
INEQUITABLE access to medicine is a known contributor to poorer health outcomes.
We know that Māori are less likely to access funded medicines and Pacific peoples, rural populations and those with high socioeconomic deprivation may also be missing out.
CONDITIONS that are significantly amenable to treatment with medicines include asthma, CVD, diabetes and gout.
He Ako Hiringa will focus on these conditions and priority groups of people, providing primary care clinicians with evidence-informed educational materials centered around medicine access equity.
SYSTEM BARRIERS prevent some people from getting the care they need.
We aim to provide tools and resources that clinicians can use to break down these barriers. In doing this we will address the five drivers that have been identified as important in facilitating equitable access to medicines - availability, accessibility, affordability, acceptability and appropriateness.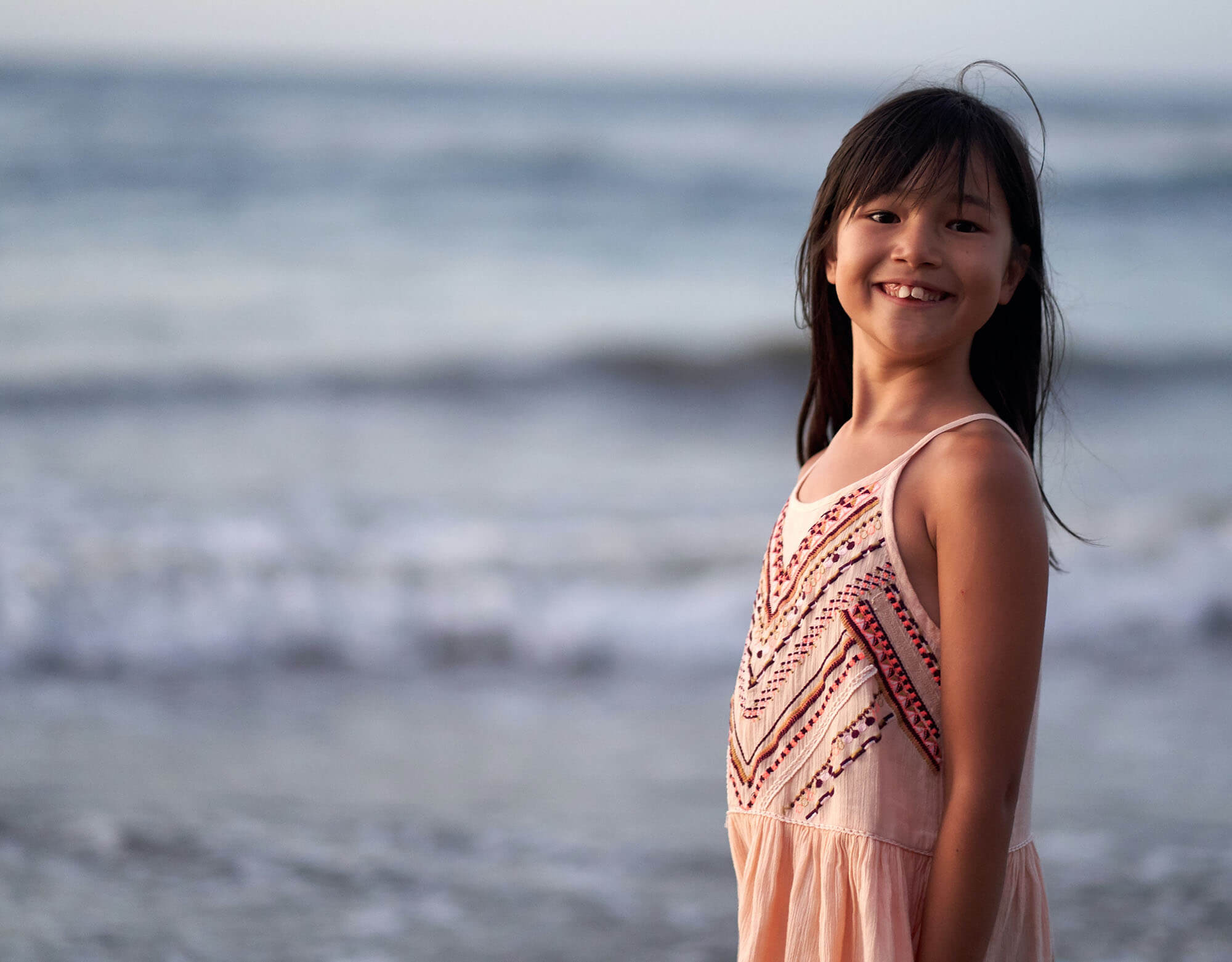 Our People
The people who make up He Ako Hiringa include health sector experts, data scientists, equity advisors, clinical educators, clinical writers and subject matter experts. We all have a common drive to achieve equitable health outcomes for all New Zealanders.
Equity Advisor
Professor Sue Crengle brings a depth of understanding of equity and hauora Māori to our team. As our equity advisor, Sue supports us to ensure that equity is embedded throughout the work of He Ako Hiringa. She has been supporting us in the development of frameworks, guidelines and templates, ensuring these support the goals of medicines access equity.
Sue is a Professor Hauora Māori in the Department of Preventive and Social Medicine at the University of Otago and a practising GP in Invercargill. Sue's research focuses on health inequities, health services research and quality of care, and youth health.
Sue was a recipient of a Harkness Fellowship in Health Policy 1999-2000. As a researcher with over 25 years' experience and a focus on identifying where and how inequities occur, she brings a wealth of experience to He Ako Hiringa.
Expert Advisory Group
He Ako Hiringa also is guided by The Responsible Use of Pharmaceuticals in Primary Care Expert Advisory Group. This group is made up of key individuals, appointed for a period of two years, who have a strong understanding of medicines access equity and our priority populations.
Members of the Expert Advisory Group are: Dr Sean Hanna, Brendan Duck, Dr Lydia Farley, Dr Maryann Heather, Dr Emily Gill, Marie-Lyne Bournival, Bridget Wild, Sheenal Kumar and Jo Hikaka.
Vacancy
25 Sept 2022 - We currently have two vacancies for general practitioner advisors. At least one advisor should be Māori.
A job description, terms of reference and operating principles are available.
Please email Anna Mickell, Programme Manager, He Ako Hiringa anna@akohiringa.co.nz or call on 021 488 709.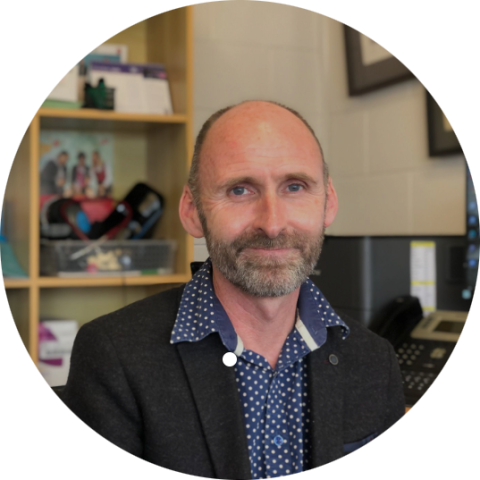 Sean Hanna
Chair
Dr Sean Hanna is a General Practitioner based in Porirua. He has worked in a Māori community for the past 20 years and is bilingual in English & te Reo Māori. He is the lead medical educator for the GPEP1 education programme in Wellington. In 2022 he was awarded a Distinguished Fellowship of the RNZCGP. He has a passion for health equity, medical education and youth health.
For the past nine years Sean was a member of Pharmac's Pharmacology and Therapeutics Advisory Committee (PTAC) and chaired four of their expert advisory groups (diabetes, immunisation, mental health and anti-infectives). He is a member of the MARC (Medsafe) and the CV-TAG (Ministry of Health).

Brendan Duck
Brendan Duck is a pharmacist prescriber at Totara Health and team leader, clinical pharmacist facilitation at Health Hawke's Bay. Brendan has wide-ranging experience across primary care practice and pharmacy. In 2011, Brendan joined the Hawke's Bay District Health Board's pilot of Clinical Pharmacist Facilitators in General Practice. The pilot was successful, receiving recognition nationally for an integrated approach, medicine safety and equity of health outcomes.
Brendan has completed postgraduate studies in clinical pharmacy, primary healthcare and pharmacist prescribing. He has a strong interest in diabetes care and other long-term conditions, with a particular focus of working alongside Māori and Pacific peoples to help them achieve their health goals.
Jo Hikaka
Jo Hikaka (Ngāruahine) is a pharmacist and health researcher living and working in Waitematā DHB. Jo has experience in older adult health, Māori health and health services research, and has worked in primary, secondary and aged residential care settings. She is a past president of Ngā Kaitiaki o Te Puna Rongoa o Aotearoa - The Māori Pharmacists' Association and is currently a Health Research Council clinical research training fellow undertaking her PhD at the University of Auckland. Her PhD examines equitable access to medicines and pharmacist services for older Māori.
Maryann Heather
Dr Maryann Heather is a Consultant General Practitioner who has worked in South Auckland for the last 15 years and currently practicing at Etu Pasifika Auckland in Mt Wellington. Maryann graduated from Auckland Medical School with postgraduate qualifications from University of Otago and University of Auckland.
Maryann is a member of the Pacific GP network, Pacific Chapter RNZCGP, Auckland Faculty Board RNZCGP, Goodfellow Unit Advisory Board Member, NZ Breast Cancer Foundation Medical Advisory Committee and Covid-19 Independent Safety Monitoring Board ( CV-19 ISMB). She was also part of the PACMAT team that was deployed during the Samoan Measles Outbreak in January 2020. Maryann is an emerging Pacific Health researcher and Senior Lecturer in Pacific Health at the School of Population Health FMHS University of Auckland. Maryann also has a special interest in Pacific health, diabetes, gout, rheumatic fever, breast cancer, endometrial cancer and SUDI, and health equity & health inequalities in primary care and Pacific people.

Emily Gill
Dr Emily Gill is a senior lecturer at the Department of General Practice and Primary Health Care, University of Auckland, and a rural GP in Te Kaha and Ōpōtiki. Emily is the 2017-18 New Zealand Commonwealth Fund Harkness Fellow and has published peer-reviewed articles on the management of diabetes in aged-care facilities, cardiovascular disease risk assessments and care coordination in the community setting. Emily also contributes to research about clinical informatics and rural health. She has been nominated to this Expert Advisory Group by the Clinical Informatics Leadership Network (CiLN).
Of American descent, Emily (she/her/hers) was born in Aotearoa New Zealand and immigrated here permanently in 1996. He Tangata te Tiriti ahau.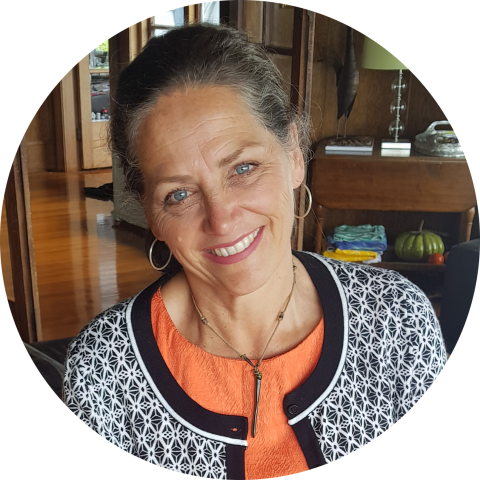 Marie-Lyne Bournival
Marie-Lyne Bournival (BSc, PGDipHealthSc, MN) is a Nurse Practitioner with over 30 years' experience in the areas of clinical research, practice nursing and global humanitarian relief. She has specialised in primary healthcare since 2003.
Marie-Lyne currently works as an NP Locum for a number of health practices, serves on the International Council of Nurses - Nurse Practitioner - Advanced Practice Nurse Network Core Steering Group, and serves as a reviewer of the Nurse Prescriber Guidelines. Marie-Lyne is also on the Nurse Practitioner New Zealand executive committee and the Nursing Council of New Zealand NP Assessment Panel and Competency Board. Marie-Lyne is a regular contributor to New Zealand Doctor/Rata Aotearoa, and during the initial New Zealand lockdown, was part of a COVID-19 CBAC team.
Bridget Wild
Bridget is a practice nurse at Nelson Family Medicine in lovely sunny Nelson. Bridget has over 16 years' experience in primary health care as a practice, urgent care and a hyperbaric nurse.
Bridget enjoys working in primary care and is passionate about the diversity of the role and working alongside clients, community and other health professionals. Bridget is also on the Executive Committee for the New Zealand College of Primary Health Care Nurses and the Chair of the Professional Practice Committee.
Sheenal Kumar
Sheenal Kumar works as a community pharmacist in West Auckland and is an active member of the Pacific Pharmacists' Association. She gained her BPharm(Hons) from the University of Auckland in 2008.
Sheenal enjoys working in primary care, has great interest in equity and is very passionate about medicine management.
Education - The Health Media Team
The He Ako Hiringa team at The Health Media are primarily focused on delivering educational material to clinicians with a focus on improving medicines access equity. Whether it is videos, podcasts or articles, He Ako Hiringa creates content that reduces the barriers patients face to accessing medicines.

Anna Mickell
Director
Anna Mickell is a co-owner of The Health Media, a director of Matui and the relationship manager for He Ako Hiringa. She is a health sector expert with over 30 years of experience in medicine data and decision support sales, nursing, health publishing and pharmaceutical wholesaling. In addition to her management expertise, Anna has key skills in strategic planning, stakeholder and relationship management communication, advocacy and sales.
anna@akohiringa.co.nz | 021 488 709

Andrea Copeland
Custom Education Lead
Andrea Copeland graduated with a BPharm from the University of Otago in 1995. She is a registered pharmacist and holds postgraduate qualifications in medicines management and in public health. Andrea has gained more than 25 years' experience in the health sector from her work in clinical, regulatory, educational and quality improvement roles in various PHOs and DHBs, and the Ministry of Health.
andrea@akohiringa.co.nz | 021 353 163

Alice McRae
Clinical Writer
Alice McRae is the clinical writer for He Ako Hiringa, creating and sourcing the equity-focused educational content that is distributed to clinicians. Alice is committed to creating engaging content in a range of formats that is accessible to all.
alice@akohiringa.co.nz | 027 305 4648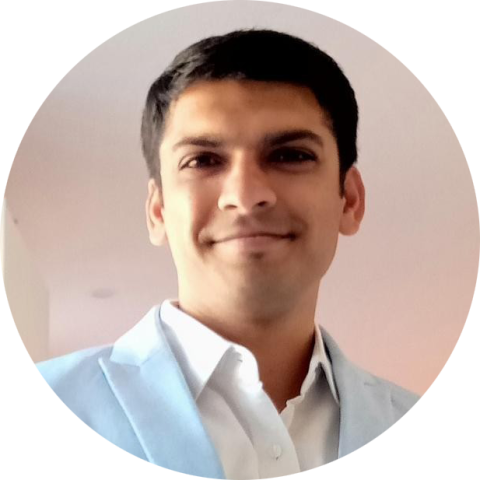 Varun Vartak
Sector Relationship Manager
Varun Vartak has worked in the health industry (Asia-Pacific region) for more than a decade and has developed expertise in people management, healthcare systems, and process management. Varun strives to connect the dots and bridge the equity gap between clinical research and business development, with a view to contribute to better global wellbeing outcomes.
varun@akohiringa.co.nz | 027 305 1159
Data Reporting - The Matui Team
Based in Dunedin, the Matui team provides the data science behind the He Ako Hiringa content. With health researchers and data experts at the helm, Matui uses the national health data sets to inform where the opportunities for targeted behaviour change exist.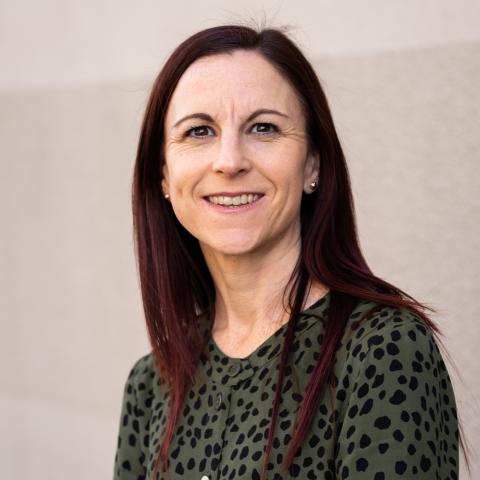 Alesha Smith
Director
Dr Alesha Smith is a Matui director and associate professor at the School of Pharmacy at the University of Otago. With over 15 years' experience as a health researcher and education consultant for multiple DHBs, PHOs and health organisations, Alesha has a unique skill set and specialises in bridging the gap between health and data.
alesha.smith@matui.co.nz | 021 222 9711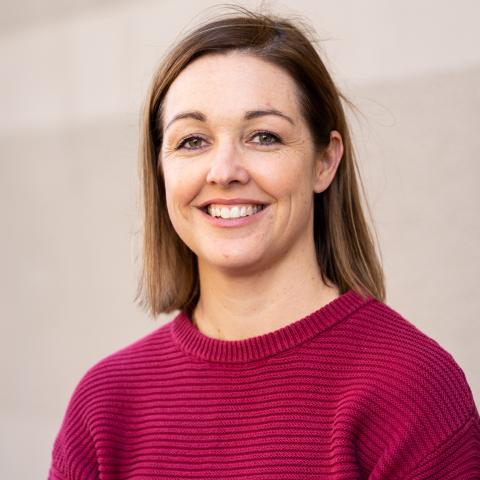 Noni Richards
Senior Consultant
Dr Noni Richards is a New Zealand registered pharmacist and a senior consultant with Matui. Noni has experience and postgraduate qualifications in research and has worked as a contract researcher producing evidence-based articles for both health professionals and patients.  Noni has been involved in equity programmes and investigations involving big data sets.  
noni.richards@matui.co.nz | 027 228 9594
EPiC trainers
Our freelance EPiC trainers run our EPiC dashboard training sessions for individuals and peer groups. These sessions help you/your team to navigate and gain confidence in using the EPiC dashboard. Each hour-long session takes you on a guided tour of the dashboard, helping you to explore the data and the reflection activities. You can book a training session here.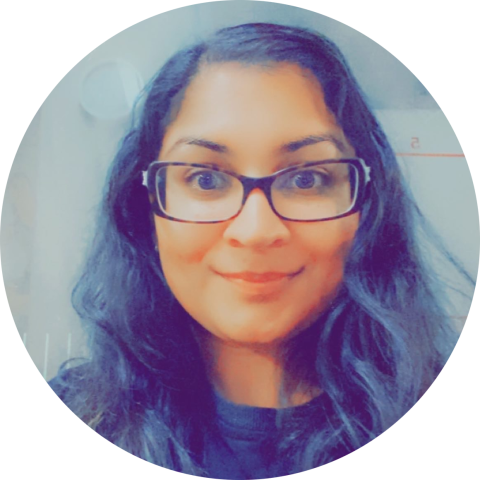 Manisha Smith
EPiC trainer
Manisha is a registered pharmacist with a varied background, having worked in community, hospital, and industry settings over the past 18 years. She has a strong focus on improving health literacy and equity for patients and has embarked on a private venture to attain this.
Manisha is excited about the perspectives the EPiC dashboard data can bring, and eager to help clinicians use this tool to improve health equity and outcomes for patients across Aotearoa.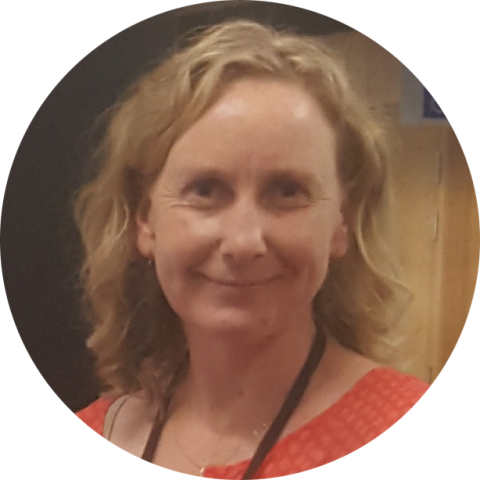 Tracey Borrie
EPiC trainer
Tracey is a pharmacist at the Christchurch Medicines Information Service, Te Whatu Ora (Waitaha Canterbury) and clinical facilitator in the education team at Pegasus Health. She has been involved with medication reviews in primary care, including a joint project between Otago University and Older Person's Health looking at polypharmacy in aged residential care.
Tracey has completed postgraduate study in clinical pharmacy at the University of Otago. Her experience in both primary and secondary care has resulted in a particular interest in inequity of access to medicines and polypharmacy.
He Ako Hiringa - A product of Matui Ltd.
He Ako Hiringa is the programme resulting from Matui's partnership with Pharmac to promote the responsible use of pharmaceuticals in primary care.
Privacy Policy and Conditions for Use
He Ako Hiringa is intended for use by primary care health professionals. Use of the site implies acceptance of our Conditions for Use and Privacy Policy. He Ako Hiringa is not a consumer information or education service. Consumers should seek advice from a health professional or visit www.healthnavigator.co.nz.