Webinar - The latest on the asthma scene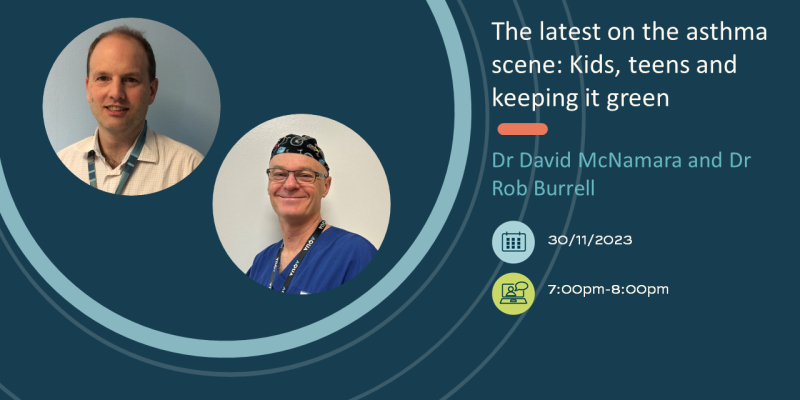 Presented by Dr David McNamara and Dr Rob Burrell on Thursday 30 November 2023. Starship Hospital paediatric respiratory and sleep medicine specialist, Dr McNamara, discusses how asthma:
is not a trivial diagnosis and must be diagnosed correctly in children
disparities for Māori and Pasifika should be actively managed
diagnosis and management requires repeated review
control, adherence, and inhaler technique should be reviewed at every visit
AIR/SMART therapy can reduce exacerbations and may be first line for some.
As clinical lead of the Te Whatu Ora climate change group, Middlemore Hospital anaesthetist Dr Burrell then discusses the impact of inhaler propellants on the environment, and how we can minimise this.
Recording coming soon.
Dr David McNamara
Dr. David McNamara is a paediatric respiratory and sleep medicine specialist employed at Starship Children's Hospital in Auckland. He is a graduate of Auckland Medical School and completed paediatric respiratory training in 2006. He underwent sleep medicine training at Sydney Children's Hospital. His clinical interests include asthma and obstructive sleep apnoea in children. His wife is a GP and they are both keen skiers.