Selegiline is no longer available: What does this mean for your patients?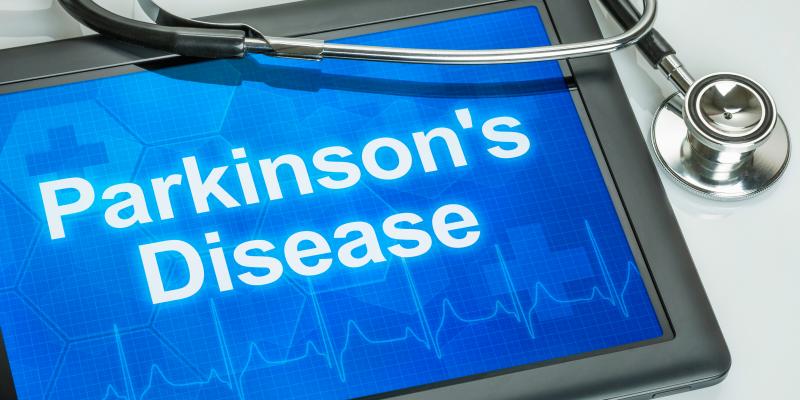 ** Update: Since this article was published in September 2021, selegiline has been discontinued and supplies have been depleted. **
An alternative MAO-B inhibitor, rasagiline, may be a suitable agent for new patients or those transitioning from selegiline. This resource provides advice on prescribing and supplying rasagiline, which is currently funded but not yet approved by Medsafe.
This content has been reviewed by Dr John Mottershead, consultant neurologist at Southern DHB.
Apotex, the supplier of Apo-Selegiline (the funded brand of selegiline hydrochloride 5mg tablet), is leaving the New Zealand market. In its announcement,1 Pharmac says it has been unable to find an alternative long-term supplier for selegiline but that a six-month supply of an alternative brand of selegiline hydrochloride 5mg tablet (Eldepryl; Aspen) has been secured to allow time for patients with Parkinson's disease (PD) to be transitioned to an alternative treatment. No new patients can be started on selegiline from 1 August 2021; after this date existing users will need their selegiline prescriptions endorsed to receive subsidised supplies, until stocks are depleted.
In addition, Pharmac has announced a decision to fully fund rasagiline mesilate 1mg tablets (Azilect; Teva) without restriction from 1 August 2021.2 Rasagiline, like selegiline, is from the monoamine oxidase B (MAO-B) inhibitor class of agents, and is newly funded in New Zealand for people with PD. Both agents are used to treat the symptoms of PD by slowing the enzymatic breakdown of dopamine. Clinical advice received from members of the Neurological Subcommittee of PTAC is that rasagiline mesilate may be a suitable alternative treatment for people currently using selegiline hydrochloride.2
Rasagiline is new to the Pharmaceutical Schedule; however, it is not yet approved by Medsafe – the manufacturer (Teva) is committed to working towards gaining approval. Until this occurs, rasagiline will need to be prescribed and supplied under Section 29 of the Medicines Act 1981.3
Moving patients from one treatment to another due to a change in funding may present difficulties. Pharmac acknowledges this and will cover one GP patient co-payment fee for patients transitioning from selegiline to an alternative funded treatment. This reimbursement to practitioners is in place from 1 August 2021 to 28 February 2022.1
Below is a summary of the proposed timeline of changes over the next few months, and some reminders to help primary care facilitate the transition for patients currently using selegiline.
A. Subsidy by endorsement (No longer possible - supplies now depleted)
From 1 August 2021, subsidy by endorsement will be applied to selegiline hydrochloride (the subsidy is available only for patients who were taking selegiline hydrochloride prior to 1 August 2021).1 The prescription must be endorsed accordingly:
handwritten or computer generated
written as a "certified condition".
Pharmacists may also annotate the prescription as endorsed where a record of prior dispensing of selegiline hydrochloride exists.
For full details, refer to the Pharmaceutical Schedule: Rules of the Schedule (Section 2.3: Subsidy by Endorsement or Annotation).4
B. Claiming back the waived GP patient co-payment
To help support moving patients from one treatment to another, Pharmac will reimburse the cost of one GP patient co-payment.1This waiver is in place from 1 August 2021 to 28 February 2022.
The following criteria need to be met for each patient:
the patient has been prescribed selegiline prior to 1 August 2021
the patient is being changed to an alternative funded product.
In all cases:
the patient must not have been charged for the visit – the GP patient co-payment must have been waived
only one application per patient can be made
a proforma invoice, including patient details, must be submitted to Pharmac (multiple claims can be made on one form)
email claim forms to enquiry@pharmac.govt.nz
patient NHI numbers must be provided for audit and verification purposes.
The Pharmac form (PDF) for claiming back waived co-payments can be found at: Selegiline: Invoice for reimbursement of waived patient co-payment fees
C. Section 29 prescribing and supply
Rasagiline is newly funded on the Pharmaceutical Schedule. It is yet to be approved by Medsafe; however, the manufacturer, Teva, is working towards gaining approval. In the meantime, rasagiline may only be prescribed under Section 29 of the Medicines Act 1981. The availability of rasagiline provides an option to PD patients who require treatment with an MAO-B inhibitor.2
Requirements under Section 29
Two key requirements of prescribing rasagiline under Section 29 include:
rasagiline must be prescribed by someone registered with the Medical Council of New Zealand (ie, a doctor)
informed consent must be obtained from the patient.
Useful resources with full details of requirements for prescribing under Section 29 and obtaining informed consent can be found below.
3. The transition from selegiline to alternative treatment
The discontinuation of treatment with selegiline is an opportunity to review the management of your patient with PD, whether selegiline has been used as monotherapy or with levodopa and other PD medications. As part of standard clinical practice, take the time to review for adverse effects and the benefit-to-harm ratio of MAO-B inhibitor use.
Comprehensive guidelines to the management of PD can be found below.

Treatment with a funded MAO-B inhibitor after 28 February 2022 will require prescribing of rasagiline, as selegiline will no longer be subsidised and supplies may be exhausted.
Rasagiline is now fully funded but, until it gains Medsafe approval, it will require prescribing under Section 29 after obtaining informed consent from the patient.
The MAO-B inhibitor rasagiline is used for PD symptom management in many countries, including Australia, and clinical advice received from members of the Neurological Subcommittee of PTAC is that rasagiline may be a suitable alternative treatment for people currently using selegiline hydrochloride.2
While awaiting Medsafe approval, it is recommended that clinicians consult the product information and prescribing information for rasagiline, which can be found in resources from Australia and on the New Zealand Formulary:
4. Switching from selegiline to rasagiline: How do they compare?
The two MAO-B inhibitors, selegiline and rasagiline, are very similar; however, there have been no large head-to-head clinical trials comparing their clinical and adverse effects.13,14
There is no evidence to suggest rasagiline would not be tolerated by a patient who has used selegiline without difficulties. However, patients should be monitored for any changes in tolerability, adverse effects and clinical effects, as dose equivalence, for example, may not be exact. As both drugs are selective MAO-B inhibitors, daily rasagiline treatment may be started the day after selegiline has been stopped.
If the patient is also on levodopa, switching to rasagiline might involve an adjustment of the levodopa dosage to reduce adverse effects.11
Product information for the two drugs would indicate that, with the exception of a few potential clinical scenarios (see below), selegiline and rasagiline have similar effectiveness and adverse effect profiles.11,12,15–17
A few differences between selegiline and rasagiline, and some common considerations of importance, do exist, and include:
Selectivity – selegiline and rasagiline are both irreversible inhibitors of MAO-B. The prescribing information for both drugs mentions the potential to lose selectivity at higher doses (selegiline above 10mg/day and rasagiline above 1mg/day).13 To avoid MAO-A inhibition and a greater likelihood of other drug interactions, the recommended dose of rasagiline 1mg/day should not be exceeded; there is no clinical evidence of loss of selectivity with rasagiline dosing of 1mg/day.13
Drug interactions – the risks for pharmacodynamic interactions, such as serotonin syndrome (see below) and hypertensive effects,13,18 are essentially the same with the two drugs; however, rasagiline has a different metabolic pathway – it is metabolised by cytochrome P450 1A2 (CYP1A2) rather than by CYP2B6 and CYP2C19 (as with selegiline) – and it has the potential to interact with inhibitors and inducers of this enzyme.11,14-16,18 Practitioners are advised to check the full list of contraindications and interactions (see the New Zealand Formulary),12 but the most significant are:

ciprofloxacin – as an inhibitor of CYP1A2, use of this drug can increase concentrations of rasagiline and, therefore, the potential for adverse effects; other inhibitors exist but ciprofloxacin is of most relevance in New Zealand
rifampicin, carbamazepine, phenytoin and tobacco smoke – inducers of CYP1A2 such as these may increase the metabolism of rasagiline and potentially reduce its clinical effect. These combinations, apart from smoking, are probably uncommon but anyone transferring from selegiline to rasagiline and using a CYP1A2 inducer should be monitored for possible reductions in PD symptom control
cigarette smoking – in relation to the above point, a patient who changes their smoking habit while using rasagiline should be monitored for increased or decreased therapeutic effect.

Serotonin syndrome (selegiline and rasagiline) – both of these MAO-B inhibitors have the potential for interaction with other serotonergic agents, causing the serious adverse drug reaction serotonin syndrome. Drugs likely to interact in this way are contraindicated, not recommended, or advised to be administered with caution, and include: antidepressants (SSRIs, SNRIs, tricyclic and atypicals), other MAO inhibitors, some opioid analgesics (tramadol, pethidine, fentanyl), 5HT1-receptor agonists (triptans, eg, sumatriptan), ondansetron, granisetron and St John's Wort, among others (also refer to the New Zealand Formulary rasagiline product monograph and interactions checker).12,19

Fluoxetine warrants special mention as a commonly prescribed SSRI. The concomitant use of fluoxetine with rasagiline should be avoided.15 At least five weeks should elapse between discontinuation of fluoxetine and initiation of treatment with rasagiline. At least 14 days should elapse between discontinuation of rasagiline and initiation of treatment with fluoxetine.15

Serious sudden sleep onset: important adverse effect (rasagiline) – the prescribing data for rasagiline includes that it can cause potentially serious sudden sleep onset.11,15
Increased risk of melanoma: possible adverse association (rasagiline) – especially in patients with longer duration of use and/or higher cumulative doses. (Patients with PD may inherently have an increased risk of developing melanoma and there is not enough information to tell whether MAO-B inhibitors also increase this risk.)11,15
As a final practice point, it is important to remember that if neither treatment is to be continued, the abrupt cessation of selegiline or rasagiline is not recommended. A gradual tapering off is required to minimise the risk of withdrawal.20
5. Starting rasagiline in MAOI-naïve patients
MAO-B inhibitors are a part of medical treatment for many patients with PD. For PD patients in New Zealand starting MAO-B inhibition for the first time, rasagiline 1mg (Azilect; Teva) is now the fully funded option: available without restriction from 1 August 2021.2 Medsafe approval is being sought by the manufacturer but, in the short term, rasagiline prescribing will be under Section 29 of the Medicines Act 19813 and this will require the patient's informed consent (see Note C in Section 2, above).5,6
MAO-B inhibitors slow the enzymatic breakdown of dopamine and have been shown to be useful in a number of clinical contexts for PD, including:
in early PD, as monotherapy, with the aim of improving motor symptoms that do not impact on daily life and delaying the need for treatment with levodopa8,11
in more advanced PD, as adjunctive treatment to levodopa or dopamine agonists to help smooth symptomatic motor fluctuations during levodopa treatment (reducing "off-time" duration and dyskinesia)8,11
in patients intolerant to, or with an increased risk of side effects from, dopamine agonists or entacapone.11
Early studies suggesting MAO-B inhibitors modify the disease course of PD have not been corroborated.11
There are several sources of guidance for the pharmaceutical management of motor symptoms in PD, such as that from Parkinson's New Zealand,7 NICE,8 BPACnz,10 NPS MedicineWise9,13 and others.20 It is recommended practitioners seek advice from a healthcare professional with specialist expertise in PD before initiating an MAO-B inhibitor for motor symptoms.8
While awaiting Medsafe approval, product information for starting a patient on rasagiline can be found at NPS MedicineWise,11 the New Zealand Formulary,12 and the European Medicines Compendium.15 Practitioners are advised to refer to these resources for a full description of contraindications and interactions. A summary of a few of the important points from the available product information are below.11,12
Rasagiline is suitable for patients 18 years and above with no dose adjustment required for older persons.
Contraindications: hepatic impairment; demonstrated hypersensitivity to rasagiline or tablet excipients; concomitant treatment with MAO inhibitors or pethidine (14-day rule applies); concomitant treatment with tramadol, methadone, dextromethorphan and St John's wort; concomitant administration with ciprofloxacin and other potent CYP1A2 inhibitors (also see "Drug interactions" and "Serotonin syndrome" in Section 4, above).
Selectivity: (see "Selectivity" in Section 4, above).
Special warnings and precautions: risk for serotonin syndrome (with use of other serotonergic agents); risk for hypertensive crisis and nonselective MAO inhibition above the recommended dose; excessive daytime sleepiness and sudden sleep onset episodes; dyskinesia due to levodopa treatment (levodopa dose adjustment may be required); postural hypotension; hallucinations; impulse control disorders; melanoma (see "Increased risk of melanoma" in Section 4, above); tyramine/rasagiline interaction.
6. Advice for patients using rasagiline
The following points, taken with permission from the New Zealand Formulary, may be useful for your patients.12
Be careful when you stand up from sitting as rasagiline can make you feel dizzy if you stand too quickly.
Rasagiline may cause excessive dizziness, drowsiness or sudden onset of sleep at any time. Do not drive or operate machinery until you know how this medicine affects you. If you experience these side effects, do not drive or operate machinery until it no longer occurs.
If you notice any changes in your behaviour, especially unusual urges or you can't resist impulses (eg, compulsive spending, obsessive thoughts or addictive gambling), tell your doctor immediately.
Rasagiline may be associated with an increased risk of skin cancer (it is unclear if this is due to the medicine or the underlying PD), so it is important to have regular skin checks and to tell your doctor if you notice any unusual skin changes.
Tell your doctor or pharmacist if you are smoking or intend to stop/start smoking. Smoking could decrease the amount of rasagiline in your blood.
Professional college endorsements
This activity has been endorsed by The Royal New Zealand College of General Practitioners (RNZCGP) and has been approved for up to 0.25 CME credits for continuing professional development purposes (1 credit per learning hour). To claim your CPD credits, log in to your Te Whanake dashboard and record these activities under the appropriate learning category.
This activity has been endorsed by the PSNZ as suitable for inclusion in a pharmacist's CE records for CPD purposes.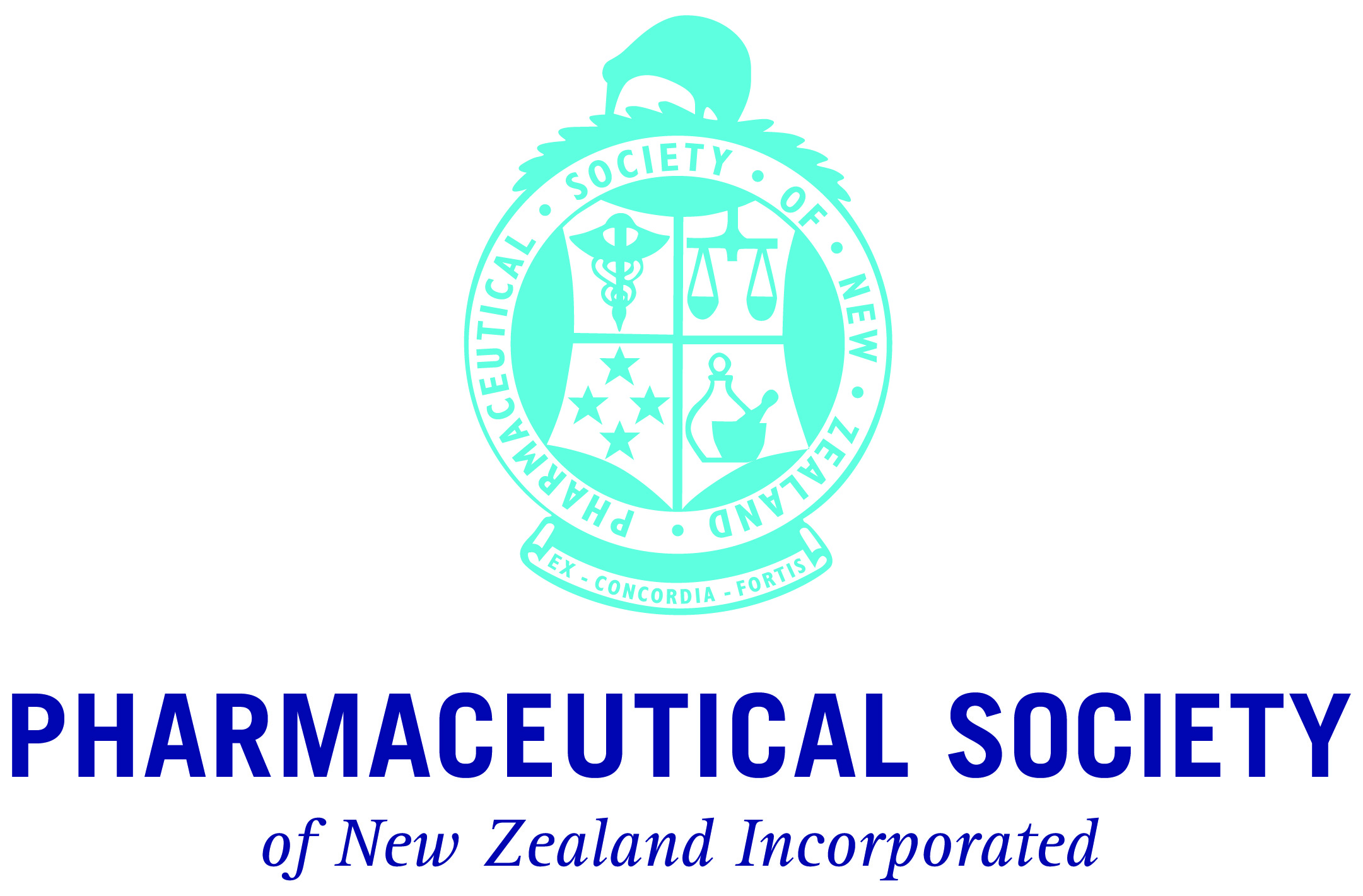 Content updates
11 April 2023: Note added at beginning of article, and wording updated throughout to reflect that supplies of selegiline have now been depleted.