A story of changing lives: Prescribing equity through better use of medicines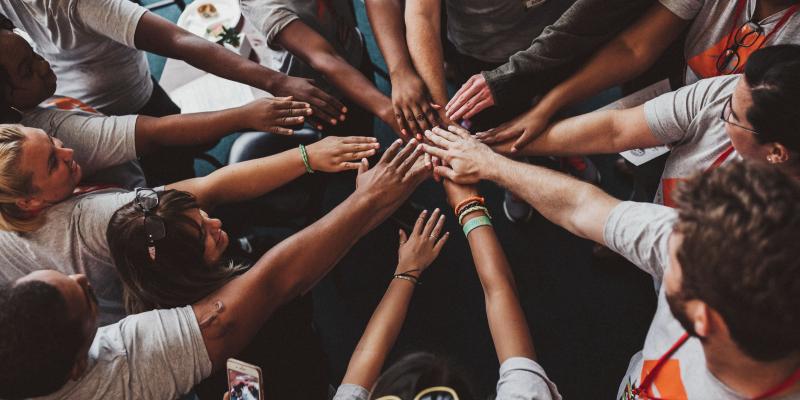 Working together to improve medicine access equity (Image: Camylla Battani on Unsplash)
The call for equity in healthcare is not new but it is louder than it has ever been before. The release of the Waitangi Tribunal report on primary healthcare claims, the investigation of the Health and Disability System Review Panel and a growing swathe of published research underlining inequitable health outcomes for Māori and Pacific peoples and disadvantaged populations, add to the zeitgeist.
An end to inequity in medicine access. It's a bold call from PHARMAC and one that requires a heartfelt commitment beyond your standard government agency undertaking. Because the agency's campaign, centred around five key drivers – medicine availability, accessibility, affordability, acceptability and appropriateness, aims to change people's lives. And those who prescribe, dispense and deliver medicines are being called to drive this change.
In Achieving medicine access equity in Aotearoa New Zealand: Towards a theory of change, published last year, PHARMAC lays down the gauntlet; everyone involved in healthcare needs to facilitate equitable access to funded medicines. It gives Māori, as Te Tiriti o Waitangi partners, highest priority in this plan for change.
"Clinicians can't fix housing, clinicians can't fix the economy, but they can still do something meaningful. What clinicians can do is give patients access to medicine and help them persist with taking it. So, let's work on that and get this right for the patients who have been left behind."
To broaden understanding of the importance of access to medicines to improving equity in health outcomes, the He Ako Hiringa team spoke to a number of primary care clinicians and stakeholders around the country.
Pharmacist Sandy Bhawan is PHARMAC manager of access equity:
"The majority of the time, people absolutely know the reasons why medicines are prescribed and ought to be taken –it's just their social circumstances are so dire… health seems to be the last priority amidst other things they are facing."
Nurse practitioner Margaret Hand (Te Roroa, Ngāti Whātua) works in nurse-led clinic Te Hau Āwhiowhio ō Otangarei Trust in Whangāeri.
"Patients will often tell you what they think you want to hear rather than what actually matters for them. They're trying to make you feel good. That's why having an honest conversation is important," she says.
University of Otago Māori health researcher and Invercargill GP Sue Crengle (Kāi Tahu, Kāti Māmoe, Waitaha) knows doctors feel uncomfortable if they think they are not delivering their best.
While much of the primary healthcare system is excellent, "It's easy for inequities to slip into our practice without us being aware they have."
Gisborne pharmacist Kevin Pewhairangi (Ngāti Porou, Ngāti Ira, Te Aitanga a Hauiti, Ngāti Whakaue) established Horouta Pharmacy a year ago to challenge inequity by reducing the physical barriers to access and positioning the pharmacy in the high-needs neighbourhood of Inner Kaiti, across the river from the city centre.
"For parents pushing their babies in the pram in the rain having to get to the health centre in the city, that doesn't tell me equity. We decided it was appropriate to put a pharmacy on this side of the river."
In Whangārei, Te Whareorao Tikipunga owner and GP Aniva Lawrence says her high-needs clinic does its best to reduce inequity from the moment patients step through the door.
"When junior doctors are placed with us, I say you spend six years learning medical language then six years un-learning. It's important to be able to relate to all walks of life."
Whangārei pharmacist Iain Buchanan says about his community, "We've created an atmosphere in which we're there to help people without telling them what to do. We're helping them to make good choices. It's more than simply saying, 'Here is the medication, here are the side effects.'"
Anna Mickell, programme manager for He Ako Hiringa, highlights its goals.
"Clinicians can't fix housing, clinicians can't fix the economy, but they can still do something meaningful. What clinicians can do is give patients access to medicine and help them persist with taking it. So, let's work on that and get this right for the patients who have been left behind."