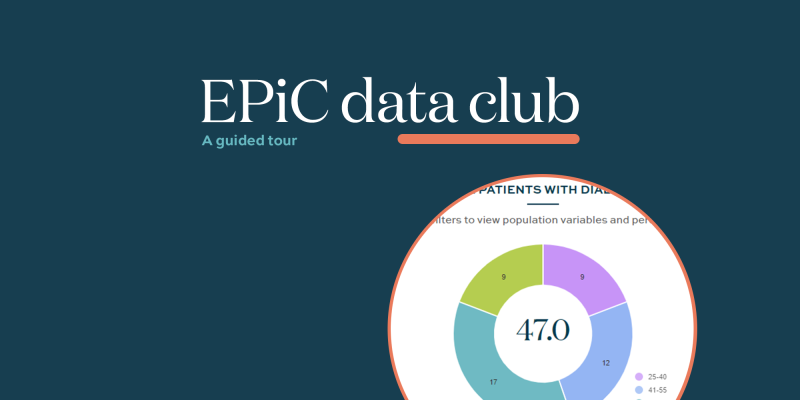 To help you get the most out of the EPiC prescribing dashboard, we've formed the EPiC data club. Both prescribers and non-prescribers can join the free data club meetings, where we'll take you on a guided tour of the dashboard and help you to fully explore the data and reflection activities. You can choose to sign up as an individual or as a practice team.
Held twice a month, the EPiC data club takes you on a guided tour of your own prescribing data. Our lead analyst, Dr Alesha Smith, will walk you through the different features in EPiC and help you to complete a reflection activity.
The EPiC data club can also help with analysis of practice data, and we welcome practice managers and other non-prescribers to register.
We can cater to your needs by holding a personalised data club meeting for members of your individual practice, or you can view demonstration data by joining a meeting with peers from across the country. If you would like to organise a free data club meeting for your practice, please contact us at admin@akohiringa.co.nz
Certificates of attendance will be issued for each data club for one hour of continuing professional development.
If you would like to organise a personalised data club for your practice, email admin@akohiringa.co.nz
Resources for EPiC data club
What you'll need for EPiC data club:
An EPiC account - click here to learn more about how to create a free EPiC account.
Prescribing data - please check your dashboard to ensure that your prescribing and/or practice data are available. If your can't see your data, or your data has been assigned to the wrong practice, please contact us at admin@akohiringa.co.nz
Other helpful resources: